The 77th Annual 2018 Bike Week officially starts on March 9th 2018 and ends on March 18th 2018! Check out the official site brought to you by the Daytona Regional Chamber of commerce.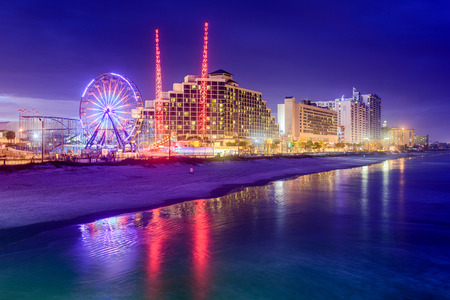 There are tons of events and things to do all week. You can win a motorcycle, play games or just enjoy the awesome atmosphere. The DIS has a whole list of events and races all week as well. Day or night, you'll have a blast!
We Will Be There To Buy Your Motorcycle
We will be there all week long. Working with dealers and buying motorcycles on the spot! Many there are searching on their phones where can i "sell my motorcycle" well, just text us while you're there at a convenient time for you and let us take a look. We can probably make you an offer and write you a check right there.
Sell Your ATV Too!
On March 13th there's the Fly Racing ATV Supercross. This is when the four wheelers invade Bike Week to show off their sport. You'll see high action with hairpin turns and jumps at the DIS event. I'm sure there will be plenty on the beach as well. If you're one of them and plan to sell your ATV, we are looking to buy them too!
We hope you are planning to come. What a great time and the perfect time of year to visit Daytona Beach. It's still chilly in the North as winter starts tailing off and not too hot in FL. We find that a lot of our customers are looking to buy a new motorcycle or perhaps trade in their old one. There is a lot of that being done on the midway at DIS as well. Here's a thought if that is you. Call us, or request a free quote and let us buy your motorcycle before you go! You will have the cash for your bike in hand, ready to buy on site.
Have fun, and be safe. See you there!!