Depending on where you live, many families ride ATV's for various reasons. Some utilize the All Terrain Vehicles for hunting, transporting goods, or simply maneuvering from one place to another. Others may use ATV's for recreational purposes only. Regardless of why your family uses an ATV vehicle, it is becoming more and more common for children to ride. Of course, everyone's safety is important, paying special attention to ATV child safety is critical. 
ATV Rider Safety Information for Children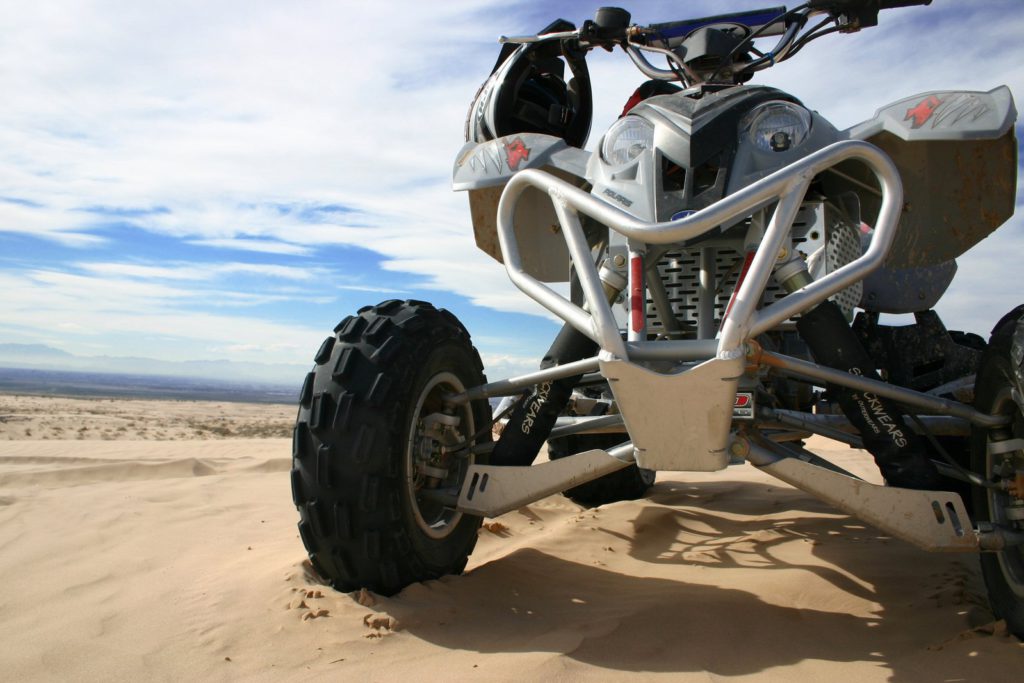 More and more, children are riding ATV's. Some ride as passengers on adult ATV's, while others may even have their own child-size ATV. Taking extra time to ensure that your child is safely riding the all-terrain vehicle is very important. Here are some tips that we have to improve your child's safety whilst riding an ATV:
Always wear proper protection. Helmets and eyewear are a must for ATV riders of any age, not just children.
Long sleeve shirts and long pants can reduce injury in the event the rider were to fall.
16 is the recommended age for children driving an ATV.
Do not allow your child to ride at high speeds, as it is easy to lost control of an ATV.
Children under the age of 12 are not recommended to ride tandem.
Choose a safe well-planned and supervised area for your child to ride.
The damage that an ATV can do to a child is often unrealized until something happens. ATV's can range in weight up to, or exceed 600 lbs. Never leave a child unattended when riding an ATV and ensure that they are following ATV child safety precautions.
Selling an ATV?
If you are looking to eliminate the risk or upgrade to a more safe ATV suitable for your children, we will buy your used ATV! We buy ATV's of all sizes, colors, or models. Let us help you get quick cash in your pocket. Simply fill out this quote form, and we will contact you soon!