Big deals on used ATVs are everywhere. Because of harsh economic times, people are selling their used ATVs at great prices, and we are here to help you find a good deal or to buy that ATV from you.
If you are looking to sell your Raptor 700 or Suzuki Quadracer 450R, then Sell Us Your Bike is the right place to sell your ATV. We offer top dollar for your ATV and beat any price around.
So to help you decide which ATV is right for you we have compiled a list of some of the top used ATVs in their category, to start we are going to cover the Best Large Sport ATV and the Best Sport 450 ATV, and follow those with other categories later on.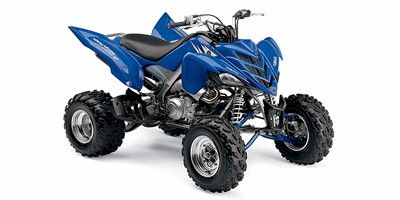 Large Sport ATV: 2006 Yamaha Raptor 700
What makes the Yamaha Raptor such a great deal on the used market is the large number of them available.  The 2006 Yamaha Raptor 700 had fuel injection, unlike previous models, and much better suspension. A used model can run somewhere in the mid-$3000 range.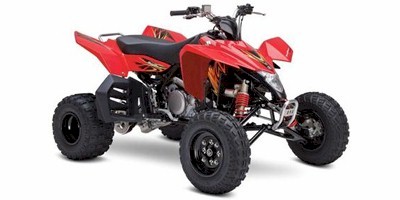 Sport 450 ATV: 2009 Suzuki Quadracer 450R
The Suzuki Quadracer is considered among racers as the best handling ATV of its type. In 2009 Suzuki mass produced them so the 2009 model is easier to find than other years. Usually the price fir a used 2009 Suzuki Quadracer 450 R is right around $4000.
Of course these ATVs are great buys on the used market,, but if you are looking to sell your 2006 Yamaha Raptor 700 or your 2009 Suzuki Quadracer 450 R, Sell Us Your Bike will gladly take them off your hands at a reasonable price, just use our quote form or give us a call today at 1-800-963-9216