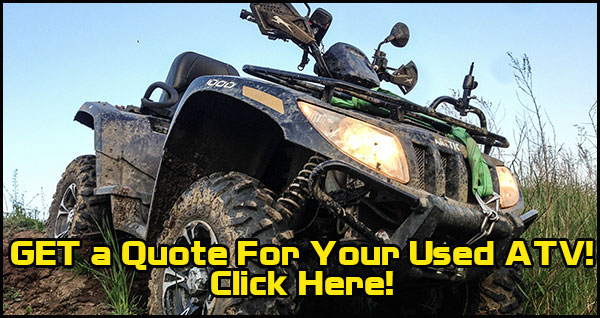 Do you live in the Twin Cities, and are looking to sell your used ATV? Sell Us Your Bike is giving top dollar to residents of St. Paul, Minnesota and Minneapolis, Minnesota for used ATVs. Whether your goal is to purchase a newer model ATV, or to have extra money for bills, Sell Us Your Bike wants to help expand your pockets.
ATV riding is a sport enjoyed by many residents of the Twin Cities. At a certain point in life, whether it be due to age, finances, or change of interests, many begin to think about selling their used ATVs or UTVs. Many times it will be put off because you simply do not feel like listing the ATV, waiting for the phone calls, then having to schedule people to come out and test drive. What if you had a company that would take care of everything online or over the phone, agree on a price, and to top it all off, comes to the location that is most convenient for you and pick up your used power sports vehicle?
At Sell Us Your Bike our goal is to make selling your used ATV or 4 wheeler simple, without the hassle of local classifieds. A simple 5-minute visit to our online quote form can save you time and money when selling your used ATV. Contact Sell Us Your Bike today for more information about selling your used ATV or 4 wheeler in the Twin Cities.