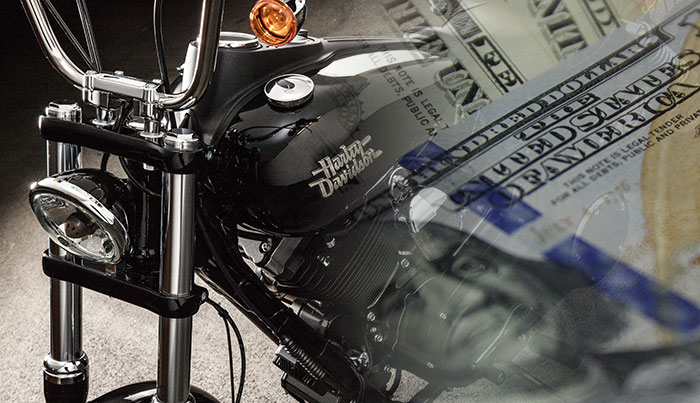 When it comes to selling your motorcycle or other Powersports vehicles, you should choose Sell Us Your Bike. There are a lot of options when selling used Powersports vehicles for cash. You can try a local dealer but you know they are going to low ball you. Also, selling on your own can be a huge hassle, and you never know what you can get from Craigslist. For years the best choice has been, Sell Us Your Bike. Our process is easy and hassle-free, and you get cash fast.
Recently a new competitor has been cropping up all over and that is Rumble On. Rumble On is trying to emulate what we do, but are failing miserably. There are many reasons to choose Sell Us Your Bike over them, and we will take a look at those.
Reasons to Choose Sell Us Your Bike Over Rumble On
The first reason to choose us is our longevity and long term stability. At Sell Us Your Bike we have been in the Powersports buying business for over three decades and have an established business. Rumble On was thrown together with major investors and have been struggling since day one to meet their projections. Being such a huge and heartless company, Rumble On offers low quotes on your bikes to turn more of a profit.
At Sell Us Your Bike, we are a family owned and operated company that wants to make offers to you that both benefit you and us at the same time. In addition to not meeting sales predictions, Rumble On is also not interested in your other Powersports vehicles, they just want your motorcycles. While here at Sell Us Your Bike, we buy all types of Powersports vehicles, even boats!
Much like a dealer, Rumble On wants to sell you bikes as well, so low offers for your current bike is a standard. Hoping you then put that towards your new bike that they sell. Where Sell Us Your Bike, we do not sell you bikes we just want to buy. The clear choice for selling your bike is Sell Us Your Bike. Fill out a quote today, and get a great offer from the best online buyer of bikes, Sell Us Your Bike!