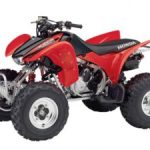 While the Southern United States is enjoying the sun, the season is coming to an end in the North. Since Fall is settling in, people are putting away their watercraft and ATVs. Collecting dust for months. Instead of letting them sit, get cash for your used watercraft or ATV today!
Why Sell My ATV or Watercraft?
But why would you sell? After all, it is just a few months till the weather warms up. Well, there are plenty of reasons. If you just bought your watercraft or ATV, you probably want to hold onto them. However, if your ride is a few years old, you might want a change.
Maybe you have an eye on the latest watercraft or ATV. Another reason could be that you do not use it a lot during the season. If you are not using your vehicles often then it might be time to sell. Then there is the maintenance. If you do not have the money or time, you should just sell them.
All of these are valid reasons to sell either of these items. Although a lot of memories were made with your watercraft and ATV, sometimes you have to let them go.
But don't be discouraged! Because Sell Us Your Bike will give you cash for your used Powersports!
Get Cash
Sell Us Your Bike gives our customers cash offers for all of the used Powersports. The money from your used watercraft or ATV can help you put money down on a new one. But if you aren't interested in a new vehicle, there are plenty of holidays coming up. Halloween, Thanksgiving, and Christmas. A little extra money can go a long way.
You can use your money however you want. Also, Sell Us Your Bike will make sure you get the best price for your used watercraft and ATV.
Cash for Your Watercraft and ATV at Sell Us Your Bike
When it comes to selling your bike, watercraft, or ATV, Sell Us Your Bike is the best buyer. Instead of a tedious process like other buyers, we make things simple. If you want to sell your watercraft or ATV, just fill out our online form. After that, we will give you a fair price and pick up your item. We will come to you! When we arrive, we'll give you your cash.
So get cash today with Sell Us Your Bike!