Best Gifts For Motorcyclists On Fathers Day 
That special day is coming where we take time out of schedules to honor our Dads and the other Father figures in our lives. If your dad is a rider who has it all, this can get a little tricky. That's why we decided to help out with some suggestions for the Motorcycle owning/riding  Dads. First, let's take care of the big one, then look below the form for more great ideas!
Has your Dad has been talking about selling his old bike and getting a new one? Maybe an updated model or maybe he wants to go to something thing else entirely?  If you want an award for "best father's day gift ever" then look no further. Help getting your Dad onto a new bike will easily land you onto the favorite sibling list, and we are here to help you!  We will make an offer to buy your Dad's old bike off him for a fair price. With the cash from it, he'll be able to buy a new one!  We've included a form to help you get a quote for that bike that might be gathering dust in his garage, maybe he has a chopper and now wants a Sports bike or Touring model. Regardless, getting him started is a great way to show you care. We do trade ins as well. So if you would like to give him a start on a finding a replacement contact us and we will send you a list of our most recent vehicles in stock.
No matter where you are in the U.S.A, California, Kentucky, or New York, we will buy your bike. We want to make sure you get the best price for your bike, so make sure to include as much detail as possible. Fill out our free request for quote form, and get your Dad or Father Figure a very thoughtful gift!
More Gift Ideas For your Father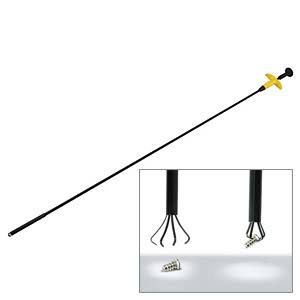 Grabber Tool
By far the most handy tool you never knew you needed. Dropping a screw or bolt while working on your bike can get frustrating (especially after the third or fourth drop, not speaking from personal experience at all), but with this guy you don't have to worry about moving to get that small part you may have dropped…
Prices Range: $3 – $25 (Trust us, it worth it)
For a Strong one with  Magnetic End:
For A Claw Version: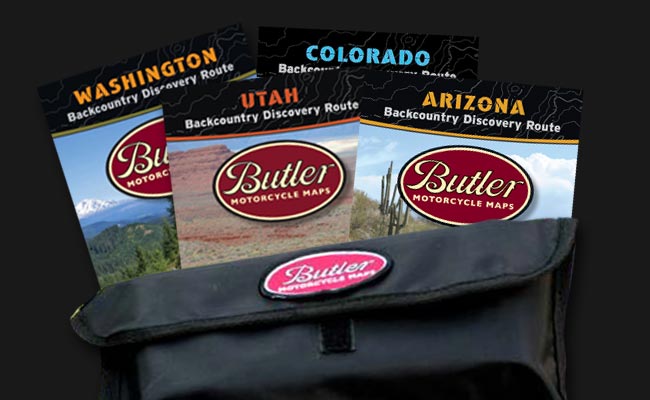 Butler Motorcycle maps
If your old man has been dying to get out and try some new routes, this gift is for him. These maps show you the best routes for motorcycles that have been tested by actual riders and enthusiasts. The maps are waterproof, tear resistant, and filled with details that every rider would want or need to know.
Price Range: $14.95 and up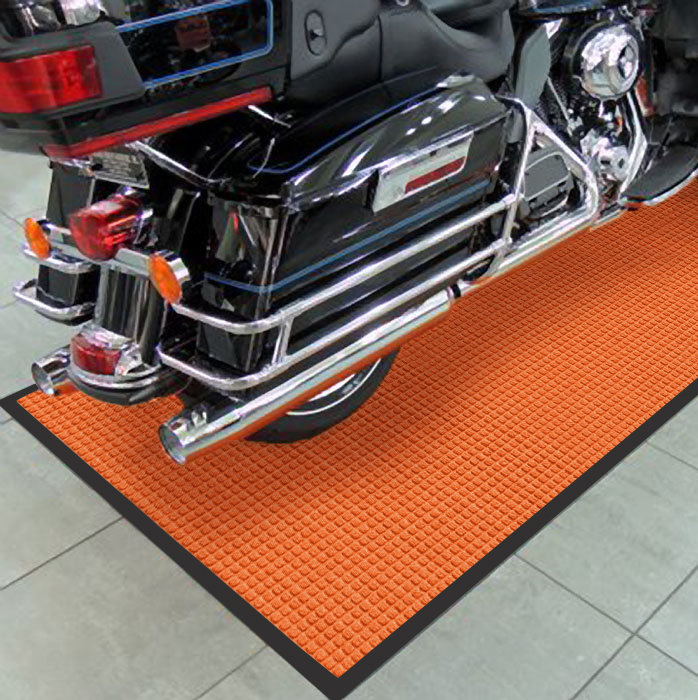 Landing Pad/ Floor mat
Mats not only give you a space to work on your bike off the cement, but also make for easy clean up and protect your garage floor. These guys are very handy and a great investment.
Price range: $20 – $130
Here is one brand we recommend: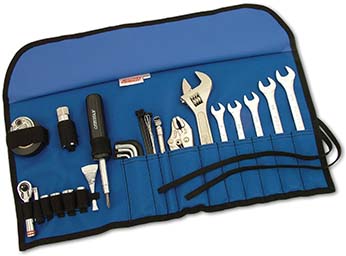 Emergency tool case
These guys can be super handy in a pinch. We always think it good to be prepared in case of emergency and with this on the go tool kit you can be.
Price range:  $30- $95
http://www.cruztools.com/products/kitshd.html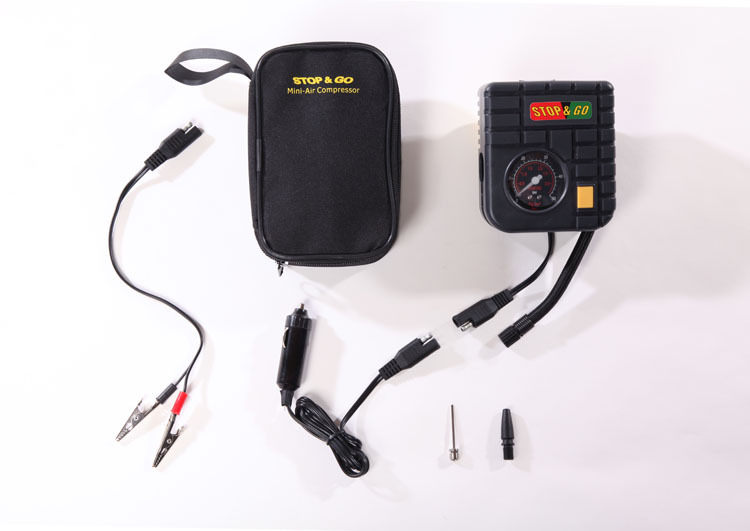 Stop-n-Go Portable Air compressor
Speaking of "Just in case of an emergency" nothing can be worse than having a flat tire when you're out on the road. Thats why we suggest the Stop-n-Go portable air compressor. Small and easy to travel with this guy can be a life saver in a pinch.
Price range: $30-$150
http://www.stopngo.com/mini-air-compressor-for-motorcycles-scooters-atvs-only/
EatSleepRide App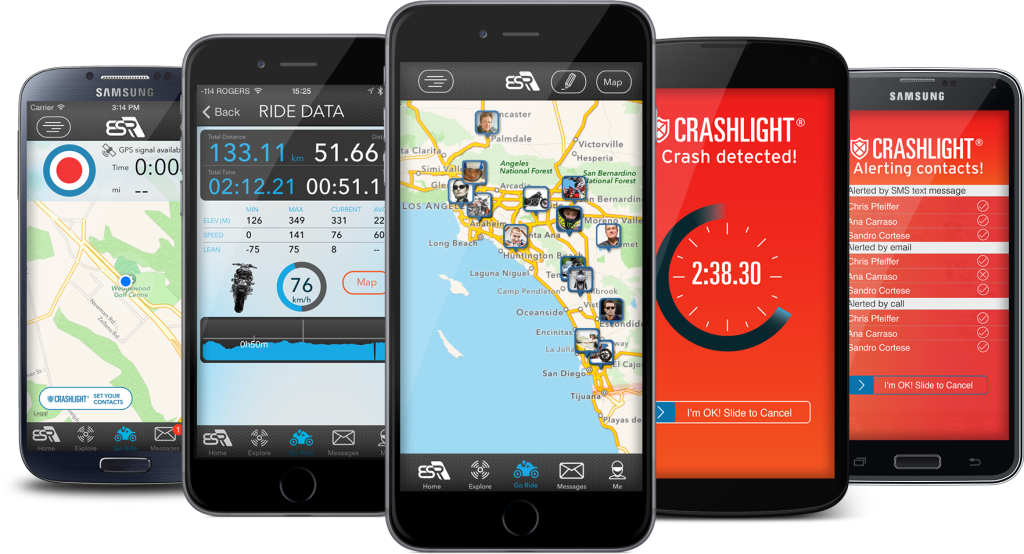 For the more technically inclined Dad this app is the perfect gift. The EatRideSleep app connects riders from your local area with route ideas,  photos, videos, and reviews of said routes, and will record your ride information.
Price: $0.99
Go Pro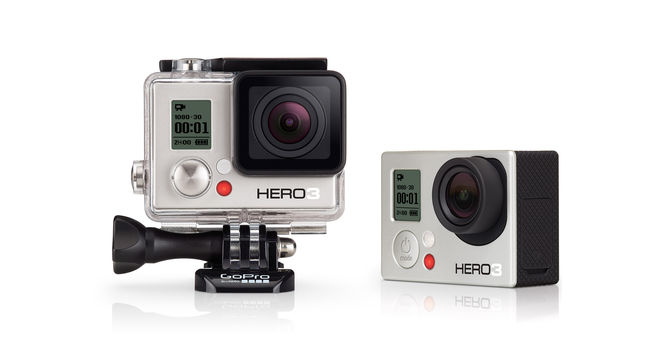 Go pro's have increased in popularity in the last few years to the point where it seems like everyone has one now, so why not your Father figure? Capturing those epic rides is now as easy as 1-2-3.
Price Range: $80 and up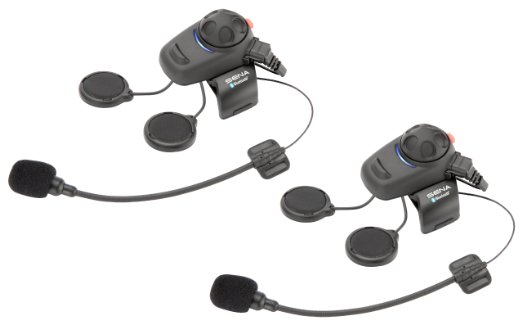 Sena Bluetooth Intercom Set
Easily one of the best bluetooth based intercoms on the market. Easy to use and versatile, this device is an amazing addition any caravan's arsenal. Not only can you communicate with other riders, but you can also sync up with your bluetooth enabled device to stream music to you and other passengers as well.
Price Range: $80 and up
http://www.sena.com/

AMA membership
This is the gift that will keep on giving! Membership to the American Motorcycle Association will not only give your Dad the inside knowledge on the industry, but also discounts and roadside assistance.
Price Range: $45 and up (annually)