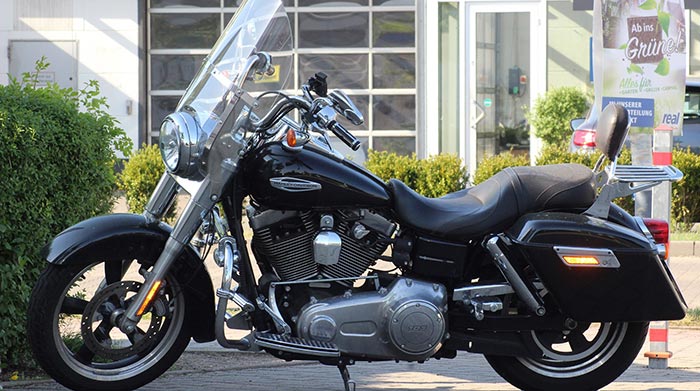 Need to sell a motorcycle fast in Michigan? Maybe you're moving within the Tri-State Area and need to make some quick bucks to accommodate the move. You could hold a garage sale but that probably won't get you nearly enough money. Or, you could pick up a second job, but do you really want to put yourself through that. Or spend so much extra time away from your family?
The solution to your troubles could be right there in your garage. Sure you love your motorcycle – you wouldn't own it if you didn't – but to move into that new home that you've been courting, sometimes you have to make sacrifices. So if you've been thinking about how to sell a motorcycle in Michigan, Illinois or Indiana for cash, then Sell Us Your Bike is the company to turn to!
Motorcycles for Cash- Michigan
We buy motorcycles at Sell Us Your Bike, from used Harley-Davidsons to pre-owned Suzuki sports bikes and everything in between. We haven't seen a gently used motorcycle that we didn't like. So if selling your motorcycle for cash in Illinois or Michigan can free up enough funds to land your dream house, then we can show you.
Since you're already going to be packing up boxes and spending a chunk of time driving from your old house to your new one, you probably don't want to take the cruise up or down U.S. Route 12 to physically bring us the bike. You've got enough moving to do, so let us come to the most convenient location of your choice and pick up your motorcycle for you! We don't mind taking the trip and checking out the Midwest scenery along the way, no matter if it's 90 or 9 degrees outside! We buy motorcycles all over Metro Detroit, Michigan or Chicago, Illinois and are used to taking the trip to both cities to pick up the bikes. And when we do, we pay you cash for your used motorcycle in Michigan!
If you've been asking friends, relatives, and neighbors "who buys used motorcycles?" then let us answer that question for you right now. We buy any motorcycles made within the last 20 years, preferably clean bikes that are ready to roll now, but on occasion, we have been known to accept a wrecked or salvaged Harley-Davidson cruiser, Suzuki sports bike or another motorcycle. Just pick up the phone and call us at 1-800-963-9216. We're sure we can work something out.
Contact Sell Us Your Bike Today!
You're probably not ecstatic about selling a motorcycle in Michigan but you should be ecstatic in knowing that when you do sell it to us, you'll get a deal done quickly, hassle-free and for a very fair price. Besides, your riding days aren't over yet! One day maybe you'll become a new motorcycle buyer again. But for now, when selling your used motorcycle in Michigan or Illinois, there's no better route to go. Just get a quote and let's get started!