Used car lot salesmen, do you have an assortment of pre-owned motorcycles popping up on your lot? Maybe you have that one sitting there in the corner, gathering dust, that someone came in and sold on a whim a few years back to buy a used car. Well, whether you are moving one or a ton, Sell Us Your Bike wants to buy them!
From Michigan all the way out to Montana, we are searching car lots all over the country to stock up on used motorcycles this fall and winter. Motorcycles don't belong on used car lots; they belong underneath passionate riders who want to get out and hit the trails when the weather warms up.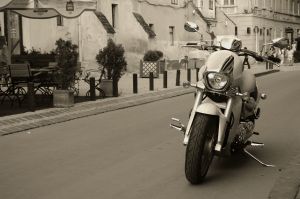 Sell Us Your Bikes buys street bikes, dirt bikes, cruisers and even custom motorcycles. So if you've gazed out on to your lot recently and noticed any of these parked out there sitting pretty, call us at 1-800-963-9216 to get more information on selling your used motorcycles. We are exploring the tri-state area, from Illinois to Wisconsin to Minnesota, buying all the used motorcycles we can.
Contact Sell Us Your Bike so we can buy those trade-in motorcycles off your lot today!