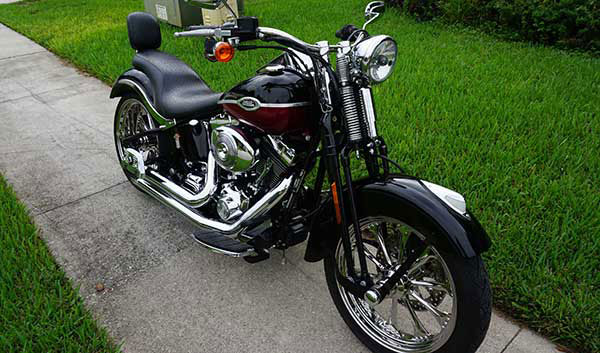 You have some options when you want to sell a motorcycle.
One option you could try to sell it yourself
Another option is you could trade it in for another motorcycle
You can sell us your motorcycle
Selling a motorcycle on your own can become a tedious and time-consuming task. Also not to mention that it can also become quite expensive. You will need to place ads, be prepared to answer all inquiries. Also, show your motorcycle to possibly dozens of people before you finally sell it. How much you will be talked down probably depends on how long it takes to try to sell your motorcycle. Rest assured though, that unless just the right buyer comes along quickly, you will mark down your price.
If you are interested in purchasing another motorcycle, you could always trade it in. That is if you're buying from a motorcycle dealer. Although the dealer might say they are giving a fair price for your motorcycle, are they telling you how much they marked up your new motorcycle to compensate for their "loss".
Motorcycle Selling With Sell Us Your Bike
If you want to sell a motorcycle fast, for a fair price and for cash, then you need to contact us. We buy motorcycles from all across the United States traveling to where ever we need to go to buy used motorcycles. Also, we pay a reasonable fair price for every motorcycle we buy, We pay cash on the spot. Sell Us Your Bike will buy your motorcycle fast.
We are professional motorcycle buyers with years of experience in buying all types and all makes of used motorcycles from people just like you who want to sell a motorcycle. Also, we are interested in hearing from you when you want to sell a motorcycle. We will make a fair cash offer for your motorcycle and we will pick it up to buy it from you. In addition, we will take care of any bank payoffs and other details such as title transfers.
By selling your motorcycle to us, you will be dealing with one customer who is truly interested in buying your motorcycle and a customer who will stick to the agreed-upon price. You will sell your motorcycle fast and end up with cash in hand when you do so.
Consider your options when you want to sell a motorcycle. Then give us a call and let us make an offer for your motorcycle.