As we kick off December, we are reminded that Christmas is right around the corner. Some of us may be trying to figure out how to get the cash we need for holiday shopping, paying off the layaway gifts or paying our credit cards off!  Well, since the snow hasn't hit us too hard yet, you are in luck! There are still many residents in the Midwest who are hunting to purchase a used snowmobile. Are you in need of quick cash? We want to buy your used snowmobile to fill the demands of others, while putting holiday shopping money in your pocket.
With snowmobiles being in such high demand for the season,we have good news for you. You can get top dollar when you sell us your snowmobile. How can you get quick cash for your used snowmobile? Start by clicking here to fill out our online quote form today. Whether you live in Michigan, Wisconsin, Illinois, Indiana, or Ohio, our Midwest our buyers will help you get the money you need to buy those great gifts or payoff those nasty credit cards.
Why do we want to give you cash for your snowmobile?
Regardless of the make or model, be it an Arctic Cat Bearcat, Polaris Switchback or any one of the Skidoo sleds, as long as it is 2010 or  newer, you we want it!  Buying snowmobiles  in the Midwest and Northern States is what we do.  Many sellers find that they are not getting the use that they thought they would out of their snowmobile or heading south for the winter. Others want to upgrade. Instead of it laying around collecting dust or acting as a nest for the field mice in your garage or shed, request a free quote from a leader in powersports buying.  If you are not going to ride this winter then letting it sit where it will only lose value, deteriorate or possibly get damaged you probably should consider selling it or at least find out what it's worth.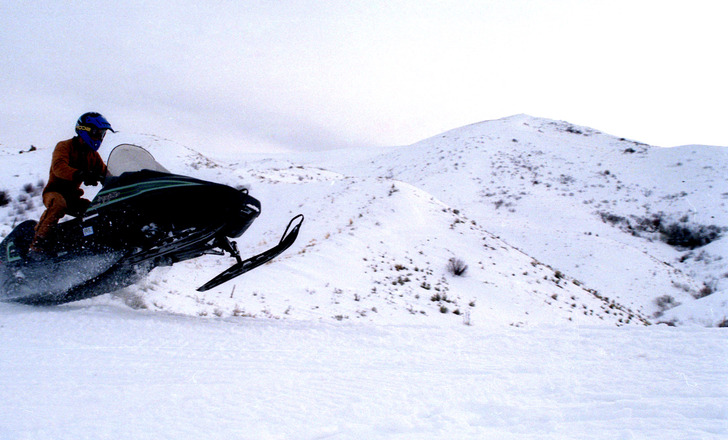 We want to make sure that you get the most cash back on your used snowmobile, and what better time to have extra cash in your pocket than right before the holidays! Contact us today!