Yes, it's that time of the year again: spring! The season where motorcycle riders from all over the world are able to ride across the north, Midwest and even, east coast on snow-free roads. But what about everything that comes along with preparing your bike for spring motorcycle riding? Or if you're thinking; should I "sell my motorcycle?" You not only have to take into consideration that winter has left the building, but that spring is in full course and is here to stay for a while. With that being said, there are a few things you should know before planning to ride your motorcycle this spring.
Motorcycle Riding Tips This Spring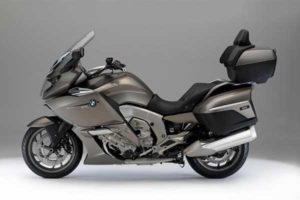 Warmer weather means more riding. And with more riding comes precautions one should take. Here are some motorcycle tips that will help you get back in the groove of springtime.
You've probably already heard this multiple times before, but hear us out: if you haven't already done so, get professionally trained. The best advice a person could gain is to take a beginners course. That way, you'll be a bit more experienced and will be able to perform and ride better.
Replace your helmet if you've noticed wear and tear damage. Using a helmet can prevent a lot of unnecessary accidents. If you've only worn your helmet for a couple of seasons, then you're fine. But if you've had it for a few years now, you may want to think about purchasing a newer one. The average time for a person to replace their helmet is after three to five years.
Remember to take it easy. Take your time to get reacquainted with your motorcycle and the environment. Even if you've spent the winter months riding, spring is a whole new ballpark. Pace yourself to help ease a lot of unwanted stress.
Selling Your Motorcycle
The best time to get ready for spring motorcycle riding is in March and April. It is also the best time to sell your motorcycle, too. Whether if you're in Michigan, Ohio, Indiana, Pennsylvania or New York, Sell Us Your Bike is here to help! Spring in the Midwest is the best and we love taking the trips to pick up bikes we buy. We take everything from Harley's and Honda's to Yamaha's and Suzuki's. Contact us today or fill out a free quote if you're interested. We look forward to hearing from you soon!