If you're one of those people thinking "I want to sell my motorcycle now!" then there's really no reason to wait. Harley Davidson buyers surrounding the Florida Panhandle in Georgia, Alabama, or Florida can't wait to get their hands on trusted Harley Davidson Sportsters like the 1200 Custom or the Harley Davidson Iron 883. As the 2014 upgraded models of those Harley Davidson motorcycles continue to be released, we salute you for saving your pennies and preparing for the upgrade. But what will you do with your used Harley Davidson?
From Michigan all the way down to the Florida Panhandle there are motorcycle buffs eager to buy a used Harley-Davidson 1200 Custom or used Harley-Davidson Iron 883. So if you're a motorcycle seller, Sell Us Your Bike wants to be the middleman and buy your Harley-Davidson from you. Whether you are looking to sell a Harley Davidson in Alabama, Georgia, or Florida, in anticipation of buying the upgraded models of the Harley-Davidson Iron 883 or the Harley-Davidson 1200 Custom, rely on us to take your old motorcycle off your hands. Sure you could put your bike up on a local parking lot or an online classified and see who comes sniffing around, but why waste the time? We give you a free bike valuation through our motorcycle appraisal form so you know the precise cash value of your pre-owned Harley-Davidson.
There's nothing more relaxing than riding up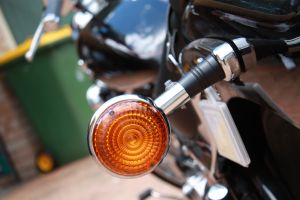 and down the Gulf Coast on a Harley-Davidson motorcycle, so you probably can't wait to get your new bike out there and experience it again this year. But in order to do that, we understand you have to sell your current Harley-Davidson to put the money you make on the sale towards your new bike. That's where we come into play. We don't blame you for wanting to speed up the selling process if you've got your eye on buying a Harley-Davidson 1200 Custom or used Harley-Davidson Iron 883 in Florida, Alabama, or Georgia as fast as possible. So if you have constantly been wondering "who buys motorcycles?" then working with Sell Us Your Bike is your best option because we pay cash for motorcycles!
It doesn't matter which season it is. While the springtime is generally considered the best time to sell motorcycles, we work hard to buy your Harley-Davidson all year around! So if you're in the market to sell your gently used Harley-Davidson now. Contact Us at 1-800-963-9216 or fill out our free online quote form now, so we can get working for you today!