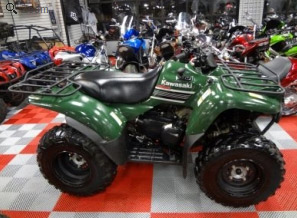 Looking to sell your ATV? Want to sell your old UTV so you can buy a new one? You are in luck. At sellusyourbike.com, not only do we buy motorcycles we also are one of the nations largest buyers of ATVs!
We are looking to buy all the major brands such as Yamaha, Artctic Cat, Can-Am, Honda, Kawasaki, Polaris, Suzuki and KTM. We look to buy all models such as ATVs, side-by-sides, UTV or Quads.
The process is rather simple, fill out our free quote form, then we will contact you to arrange pick up and delivery of your money! it is that simple. Why try to sell your ATV to a dealer and get the short end of the stick when you can sell to us and get a much better value for your vehicle!