If there is one place we'd rather be during the cold months, it's Southern Florida. The amazing weather and year round sun makes for a motorcycle lover's paradise. Riding your bike to Marlins game, a Maimi Heat game, or to the University of Southern Florida for a football game is the best way to enjoy one of the many sports teams Southern Florida has to offer.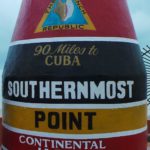 Soon you'll have the luxury to ride only a few hours up the coast of Florida to Daytona Beach for the legendary Daytona Bike Week. There you'll be able to show off your hog, taking in the sights, and meet other bikers just like you. We're very jealous of how close you are to all the action. We love Daytona Bike Week and love seeing all the custom and souped up bikes sitting out for everyone to see.
We Buy Used Bikes In Southern Florida
Speaking of showing off your hog in front of all the other motorcycles to see, has your bike seen better days? Even though the riding conditions are ideal, wear and tear still happens to every bike especially if you've customized your bike. It's a fact that your souped up bike is expensive to maintain and repair…. But where to get the extra cash? That's where we come in.
SellusYourBike.com specializes in buying used motorcycles from all over the Southern United States. We are frequently in Southern Florida buying motorcycles in cities like Miami, Ft. Myers, West Palm beach, Ft. Lauderdale, and Key West. If you need extra cash for your bike let us buy it off you!
Simply fill out our free online form and tell us about your bike. We'll send you a price we're willing to pay, and if you like it, we'll take care of the rest. fast, simple, and easy. Know anyone who needs to sell a boat? We have some friends who will buy them! So don't delay! Get your free quote today!