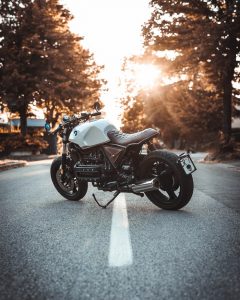 If you want to sell your cruisers, street bikes, sportbikes, dirt bikes, cruisers, or custom motorcycles, sell to Sell Us Your Bike instead of a car dealership! Selling to us is easy, we offer the best possible prices for your vehicle. Furthermore, we will buy all makes and models of motorcycles. To make it even easier, we will pick up your vehicle from you at your convenience, anywhere in the US. 
Selling Your Motorcycle To A Car Dealership
Car Dealership
Selling your bike to a car dealership is a difficult process. Car dealers will always accept motorcycles but they do not always specialize in them. If the dealer does not specialize in bikes, then you may not get the best price for your bike's quality.
Powersports Dealer
 Powersports dealers always want to get the best deals, regardless of how you are affected. The dealers may try to low-ball you so they can make a higher profit when the flip your vehicle. Not to mention the rarity of Powersports dealerships in some parts of Michigan.
Craigslist or eBay
Selling a motorcycle on eBay or Craigslist seems simple but in reality, a lot of things can go wrong. There are a lot of people on these public websites that will hassle you for the best prices before dropping contact completely. Furthermore, if someone is truly interested in the motorcycle you are selling, they may not be who they say they are. They can get your address and try to rob you or harm you.
Sell Us Your Bike is the best option for a quick and hassle-free motorcycle sale. Our salesmen have years of experience and are able to offer you the best deal for your vehicle. Contact Sell Us Your Bike today and get a free quote on your motorcycle. We can't wait to hear from you!