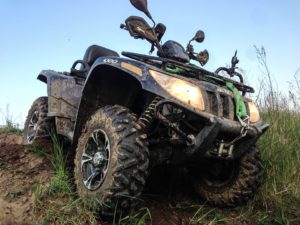 Living in the Midwest, and Michigan specifically, one of the most popular past times on the weekends during the summer is to go camping or head up north to enjoy the outdoors. Having a vehicle to travel through heavy foliage is very important to have in the Midwest.
One of the best ways to ride the trails and explore the woods is by riding your ATV. The abbreviation ATV is short for All-Terrain Vehicle, sometimes also known as four-wheelers or quad bikes. New or used, an ATV can be a lot of fun on those warm summer weekends in the United States Midwest spent with friends and family.
Why should you get an ATV? Along with the fun that having an All-terrain vehicle will bring you, there are several other benefits of owning an ATV.
Off-road excursions– There are not many terrains that an ATV can't make it through. Thick mud or grassy hills, an ATV churns out the miles all while having some fun.
Flexibility– Sure, you can tear up some backwoods trails but an ATV can handle any surface including concrete. So, if you need to ride to the store, take the all-terrain vehicle!
Usefulness– An ATV can be used for work as well as play and has the ability to move heavy objects.
PWCs and ATVs in the Midwest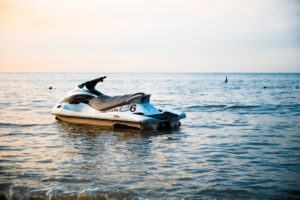 PWCs, or personal watercraft, are popular vehicles to have in the Midwest. With the number of lakes and ponds in the area, having a vehicle to use out on the water is extremely desirable. 
In addition, there are many benefits to owning a PWC in the Midwest.
Lots of places to use it– From Michigan's Great Lakes to the Ohio and Mississippi Rivers, there are a lot of places to enjoy your PWC.
Simpler and easier than a boat– On a PWC, you have more control and maneuverability than you would on a boat. PWCs are easier to handle.
They're fun!– You can do tricks in the water. You can flip, spin, and do many more tricks that you can only do on a PWC!
Are you looking to sell your vehicle, perhaps to get a new one? At Sell Us Your Bike, we buy ATVs and PWCs from all over the Midwest! The process of selling your vehicle with us is simple and hassle-free! Just fill out our free quote form or contact us at 1-800-963-9216. Then, we will agree on a price, issue you a check, and arrange the pick up of the ATV or PWC, just that simple!