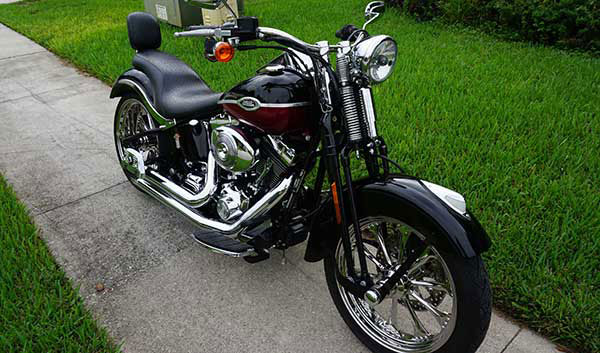 Summer is here for everyone in the Midwest and the weather is hot. It is a great time to dust off the old bike and take her for a spin. With great scenery throughout the Midwest, it makes for a great place to ride. Along the shores of a Great Lake or across the turnpike, there is always somewhere nice to ride in the Midwest.
When preparing for a long motorcycle road trip there are some things you should keep in mind. Here is a list of things to consider when taking a long road trip through the Midwest on your bike:
Weather-appropriate gear – You want to be prepared for whatever mother nature may throw at you.
Emergency supplies – a first-aid kit and a list of personal contacts are always a good idea.
Install bag guards for saddlebags – These can help prevent saddlebags from rubbing against tires.
Trash bags – If your items are not waterproof, by putting them in a trash bag it can help keep them stay dry.
Preparing your bike is the next consideration, things such as proper tire inflation, tightening suspension, and taking your bike for a test ride are always good preparation for a long ride. After your ride, you may be considering trading in your used motorcycles. No matter if you are looking to trade-in or sell your motorcycle, make Sell Us Your Bike your first choice!
Best Deal For Your Used Motorcycles
There are times when you are looking to sell your motorcycle. At Sell Us Your Bike we are always looking to purchase used bikes from owners just like yourself. We offer a fair amount for any used bike 2000 or newer. In addition, we buy throughout the Midwest and all over the country. We buy from areas such as:
Ohio
Indiana
Illinois
New York
Pennsylvania
All Over the United States!
The whole process is really simple, just fill out our quote form, then we will respond with a great offer, once accepted, we will issue a check and arrange to pick up of the motorcycle, that simple! Do you not like forms? Then give us a call at 1-800-963-9216 and talk to us directly. For Florida residents researching the used motorcycle trade-in Florida visit us at Sell My Motorcycle Online or how about all those California people? Visit Sell Motorcycles For Cash and see how much you can get for your used motorcycle!