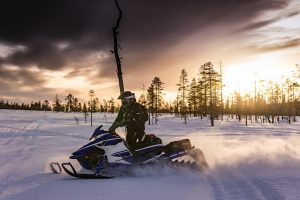 Yes, it's still warm, and Snowmobiling my be the last thing on your mind. Well, we are here to suggest that maybe you should be! While most people love the hot weather and really don't want to think about winter, we want to suggest you think about selling your Snowmobile Now! Most likely it's just sitting there in storage and who knows what the winter will bring? We can remove the risk and put extra cash in your pocket.  So, do you want to sell your snowmobile now? Just fill out a simple request for quote form and we'll make you an offer!
Reasons to Sell Your Snowmobile
Everyone has different reasons as to why they may want to sell their snowmobile. Whether you can't afford the expensive storage fees to store the vehicle during the off-season or you just don't get to use it as much as you used to, we understand.
-Global Warming
Due to global warming, winters in the northern states aren't what they used to be. Let's face it, Michigan, Illinois, Ohio, Pennsylvania (all of the midwest) have diminished winters. As the winters seem to get milder and milder each year, snowmobile owners are looking to sell their snowmobiles because they are not getting the use out it as they once were. 
-Storage
Not everyone has the space to store a snowmobile over the warmer months. If you don't have room in your garage, you may have to store your vehicle at a storage facility. These costs start to pile up over the off-season months. Instead of paying these expensive fees, you can sell your snowmobile and get some extra money in your pocket!
-Upgrades
If you want to upgrade your snowmobile to a new version, sell your old one to Sell Us Your Bike. As snowmobiles get older, they experience the usual wear and tear from use and weather exposure. Instead of dealing with the repairs needed, you can use the money you receive from selling your old snowmobile to buy a brand-new one that does not need any repairs!
Here at Sell Us Your Bike, we are buying snowmobiles and other Powersports vehicles during the current COVID-19 pandemic. We understand how you may need some extra money during these tough times. To make some extra money quickly, sell your snowmobile! We are looking to buy snowmobiles from the year 2010 or newer. Furthermore, we are interested in buying any brand including Sea-Doo, Polaris, Yamaha, and more. You don't have to worry about the selling process because we make it simple. All you have to do is fill out our quote form and we will contact you with an offer. Then, just sit back and relax while we handle all the arrangements. Contact us today to start the selling process! We look forward to hearing from you!