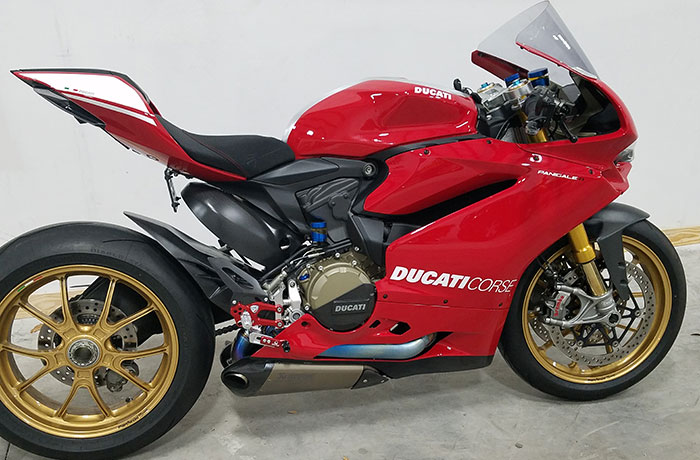 If you have a sport bike that you're considering selling, tell us about it, we want to buy it from you. Also, if you have a Honda sport bike, a Kawasaki, a Suzuki, a Yamaha, or any other make of sport bike and you're in the great lakes region of Michigan, Ohio, Illinois or Indiana and you want to sell your sportbike fast, for cash, let us know. Use our convenient online form or give us a call today at 800-963-9216. We want to buy every sport bike we can, as quickly as we can.
Because we have buyers waiting for us to get sport bikes back in stock in large quantities we're reaching out to sport bike owners in Michigan, Ohio, Indiana or Illinois to buy their motorcycles from them. We need sport bikes in a big way and we're ready to pay top dollar for your used sport bike today. What are we looking for? Any size sport bike. Any make of sport bike. We are particularly interested in late model sport bikes, but, will definitely consider some of the more "classic" models of sport bikes too.
We Need To Buy Sport Bikes
If you want or need to sell your motorcycle to make some quick cash, we're here and waiting for you to contact us. Once you do, we'll be on our way to buy your motorcycle from you. Once we arrive, we'll pay you cash on the spot for your sport bike and we'll handle any other little details like handling any bank payoffs you may have along with title transfers and more. The only thing you will be concerned with is being there to sell us your motorcycle when we arrive and then to figure out just how you will use the money you have in your hand from selling us your crotch rocket style sport bike motorcycle.
Although we will buy sport bikes from all across the United States, right now, we're in a jam and we need to buy sport bikes that are nearby our Michigan home base. With fall and winter coming, now may be the time for you to sell your motorcycle. If you're in a hurry to raise some funding and to sell your motorcycle, do it today. Sell us your bike.
What are you waiting for?
Fill out our online form now or give us a call at 800-963-9216!
You want to sell and we want to buy.