Important 2020 Update.
This is an older post that has some good information about when to sell your motorcycle, so that much we left intact.  However, times have changed, specifically in this year of 2020 with the Pandemic. Manufacturers stop producing and dealer inventories ran really low. So the unexpected consequence is that used Motorcycles (especially Harley Davidson) have become more valuable. At the same time, many people are in need of more cash. So right now might be the best time ever to sell your motorcycle!

——————————————–
Ask yourself; "when is the best time to sell my motorcycle?" Of course, since we buy them we could just say "now would be the best time".  It (the best time for selling) really depends on you and what the purpose of selling it is. My thoughts are that as soon as you determine you want to sell your motorcycle, you should do a little research and then contact us and of course check other sources.
New models come out at specific times determined by the manufacturer.  However, if you are not in a hurry you may want to sell your motorcycle when the demand is greatest. Of course, the demand for the type of motorcycle or ATV you want to sell does change. In addition, this depends on different times of the year. Street bikes and Cruisers might sell better in the Spring and Summer. While ATVs would sell better in the fall or winter.
Should I Sell Now or Later?
One of the reasons I believe you should sell your motorcycle when you first look into selling it relates to an incident that transpired in October. I had a guy contact us asking for a quote on selling his Harley Davidson motorcycle to us. Also, I gave him the price we could pay for it,  then he asked if there was a better time to sell a motorcycle. I said if it was me, I would sell my motorcycle now.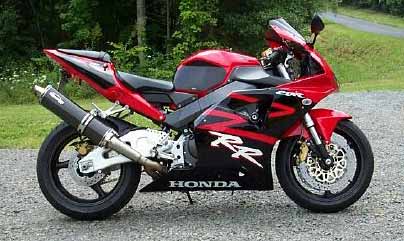 He thanked me and said he would get back with us.  About a month later he called back and told me that when we last talked, he had gotten prices close to what I had given him, but thought he would wait.  He figured it would be closer to Christmas and maybe he could get more for the bike then. Well, when he called back the other places he had gotten quotes from, he got lesser offers from them than before!  I told him based on the circumstances and the type of vehicle he had that I could understand why they offered him less, but that I would honor the price I gave him a month earlier. We made the deal and he is a happy camper (or motorcyclist I should say).
I'm not saying that would happen in every case, but it is enough of a compelling reason to think of the old saying "a bird in the hand is worth two in the bush.  So that is our answer to "When should I sell my motorcycle?"