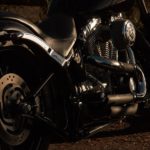 After years of fun rides and great memories on your bike, it may be time to part ways. We understand that with time you've created a special bond with your motorcycle. We know bike owners who make it their life and part of their business (like this men's barbershop). It can be hard to figure out how much your used motorcycle is worth, especially when you added mods and upgrades.
While using Kelley Blue Book can give you a baseline, you really wish that there was a "Carmax of Motorcycles" or something similar in Florida. If you live in the panhandle state and need to sell your used motorcycle, we have great news for you.
Does Carmax Buy Motorcycles In Florida?

While Carmax doesn't buy used motorcycles, we are experts in buying old bikes! We are similar to Carmax in that both of us are in the business of buying used automobiles, but that's about it. While Carmax specializes in cars, we focus on buying used motorcycles and other used powersports vehicles. Another huge difference between us and CarMax is that we aren't a scam.
We've been buying used motorcycles from all over Florida for long enough, we know the scam artists. You can Google "Carmax Scam" and can see how Carmax cheats and swindles people out of their money. We are an honest company that helps people sell their used motorcycle for a fair price without any tricks. 
Why waste your time getting ripped off by CarMax and other dealer scam artists? Trust a company that can buy your used motorcycle easily and effectively. Our process is simple and easy. All you have to do is fill out our online quote form, and we'll send you a free quote! We'll buy your motorcycle from anywhere in Florida. Jacksonville, Tampa Bay, and Miami (Just to name a few). 
So what are you waiting for? Fill out our online form and get your free quote today!